Honoka Mutsu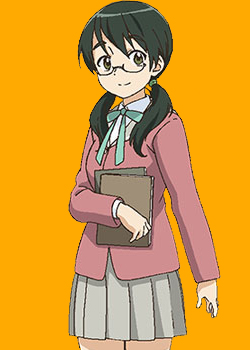 Date of Birth
October 9th, 1996

Honoka Mutsu (voiced by Chiwa Saitō) is a main character in Stella Women's Academy, High School Division Class C³.
Personality
Edit
Combat Gear
Edit
Honoka's primary weapon is a Tokyo Marui G36KA2, which is part of Marui's "Recoil Shock" series, and thus has a very distinct firing sound as a result of the bolt and charging handle actually cycling. Her sidearm is a Tokyo Marui Mk IV Series '70, a variant of the classic M1911 design. Her eye protection and gloves are dark green, matching her eyes and (technically) hair, as well as matching her hair ties.
Relationships
Edit
Memorable quotes
Edit
Like Rento, she is shown to have two pistols in her imagination in the first episode, however she only has one in reality.